Spending a lot of time with code at the moment, and this doesn't make for interesting blog posts…
However, I noticed something a while back that potential readers of this blog may have an explanation for.  In Google Maps 'map view', Regent's Park is coloured grey.  Not green, as in Hyde Park or Hampstead Heath green, but grey as in plain old private housing grey.  And this never was previously the case, something has changed, Google has de-parked Regent's Park.
Have a look here or I've taken a screen capture of the suspect area below (copyright Google, obvs):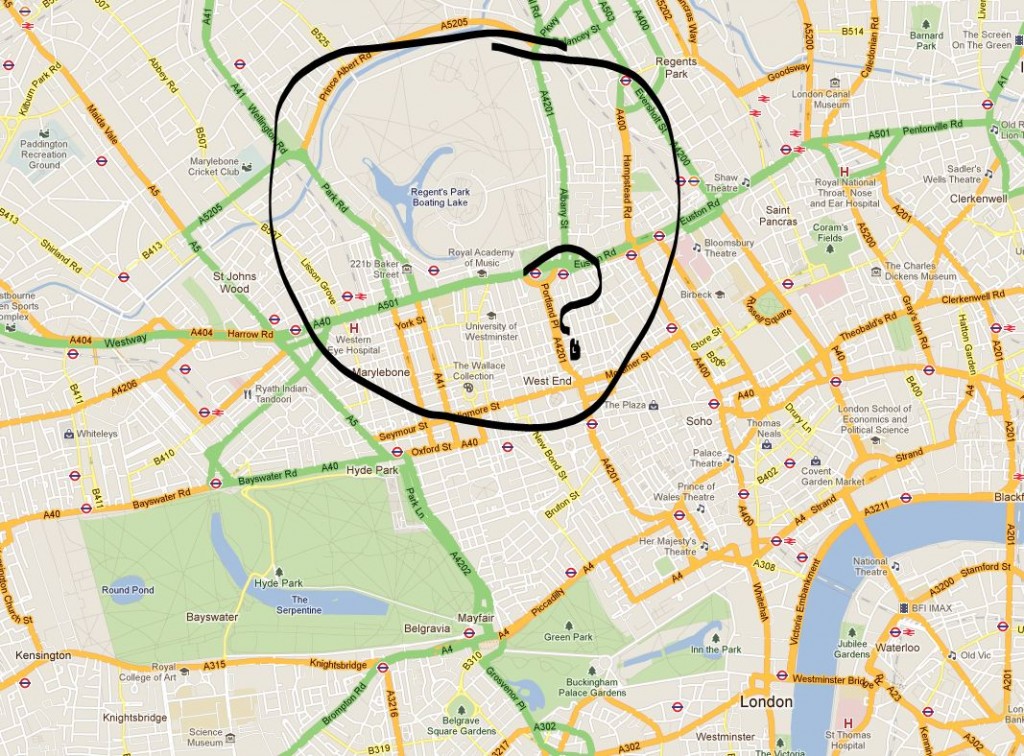 So what's going on Google?  Why must you pay the beautiful Regent's Park this disrespect?  Does it offer too much in the way of paved surfaces and tennis courts?  Surely it's no worse than Hyde Park?
The Wikipedia article offers not much in the way of explanation, both being owned by the Queen (yes, the Queen, granted through 'grace and favour' for use by the public).  It is very much a park, too, according to the Ordinance Survey.  So what are the criteria that Google base their park definition on?  Or is this a glitch in the algorithm?  Answers on a postcard.  I'd be interested to hear of any ideas/conspiracy theories…
EDIT:  So I sent this post on to Ed Parsons from Google Maps via Twitter (@edparsons).  He replied saying that it seems to be an error and that he'll get someone to look at it (full tweet here) – hurrah for Regent's Park!
EDIT 2:  Regent's Park isn't alone it would seem.  According to one post of the Google message boards, there are other parks too, including Battersea and Victoria parks (credit to 'Tom R London'.  I still wonder what sort of error would impact on only these few instances…